You are here
Welcome to the Book House
We are located in historic downtown Maplewood in the St. Louis metro area:
The Book House
7352 Manchester Rd.
Maplewood, MO 63143
Phone: 314-968-4491
Email: info@bookhousestl.com

Monday through Thursday: 11 AM–8 PM
Friday & Saturday: 11 AM–9 PM
Sunday: 1-6 PM
Closed Thanksgiving Day (November 24)
Shop Early this Holiday Season!
The Publishing Industry is again expecting supply chain issues during the holidays, so we recommend starting your gift shopping now, to avoid delays!
#STEMReads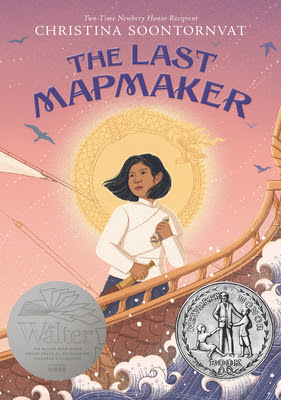 The Book House is partnered with the American Booksellers Association's #STEMReads program to bring 20,000 copies of The Last Mapmaker across the country in underserved communities - for more details, click here, or click here to order a personal copy!
Science Friday Book Club
Listeners to NPR's Science Friday may know that the program also has a monthly book club, with recommendations each month.
If you'd like to join the discussion of the books, you can visit their website here, and all books featured can also be directly ordered from the Book House!
November: The Sounds of Life by Karen Bakker
December: The Milky Way by Moiya McTier
January: Beaverland by Leila Philip
Upcoming Events
No upcoming events available
Updates from The Book House
Stay in touch with our email newsletter!