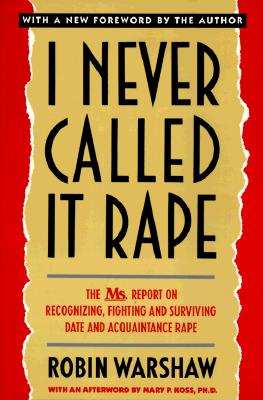 Stock Image
Author Name Warshaw, Robin.
Title I Never Called it Rape: The Ms. Report on Recognizing, Fighting, and Surviving Date and Acquaintance Rape.
Binding Paperback
Edition 1st Ed. thus
Size 12mo
Publisher 1994 HarperPerennial New York
ISBN Number 0060925728 / 9780060925727
Seller ID 031290
227 pp. Fine Afterword by Mary P. Koss.
Price = 9.60 USD